Main content starts here, tab to start navigating
Camping Food Hack
Coin Marg from Centro Mexican Kitchen
Enjoy your favorite cocktail in the great outdoors. Cheers to a delightful camping experience!
When you're ready to enjoy your margaritas during your camping trip, simply pour the pre-mixed margarita into reusable drink pouches. When you are done setting up camp and ready to enjoy, toss a few ice cubes in, shake and enjoy.
Give it a quick stir, garnish with a lime wedge if desired, and savor the refreshing flavors.

Order to-go from West End Tavern and get pre-cooked slow smoked pulled dark meat chicken to create delicious camping dishes for your next Camping trip.
Campfire Nachos: Get BBQ Pulled Chicken with taco seasoning at home and pack it chilled along with a lidded cast-iron pan, chips, shredded cheese, salsa, green onions, and any other favorite nacho toppings. Once you're ready to enjoy, layer the chips, meat & cheese in your cast-iron and heat over campfire or grill until warmed through and cheese is melted.
BBQ Pulled Chicken Sandwiches: Pile the smoked pulled chicken onto buns and drizzle with your favorite barbecue sauce. Add some coleslaw or pickles for extra flavor and crunch.
Smoky Chicken Tacos: Fill tortillas with the pulled chicken, and top with your preferred taco toppings like salsa, diced onions, shredded cheese, and cilantro.
Campfire Quesadillas: Spread the pulled chicken on tortillas, add cheese, and any desired extras like chopped bell peppers or onions. Cook the quesadillas over a campfire grill or on a stovetop skillet until the cheese melts and the tortillas turn golden and crispy.
Remember to pack the pulled chicken in a sealed container or ziplock bag for your camping trip. It can be reheated over a campfire or stove when you're ready to enjoy a delicious and smoky camping meal!
For the chicken lovers looking to elevate their camping meals, here's a hack using cold leftover chicken from The Post Chicken & Beer.
Pack the cold chicken: When preparing for your camping trip, pack the cold leftover chicken in an airtight container or ziplock bag. Make sure it stays chilled during transportation to maintain freshness.
Grilled Chicken Sandwiches: Bring a portable grill or campfire-friendly cooking equipment. Reheat the cold chicken over the grill or fire until it's warmed through. Place the chicken on buns or bread, and add your preferred condiments, lettuce, tomatoes, or any other toppings you desire for tasty grilled chicken sandwiches.
Chicken Salad Wraps: Dice the cold chicken into bite-sized pieces. In a separate container, combine the chicken with mayonnaise, chopped celery, diced onions, salt, and pepper to taste. Mix well to create a chicken salad. When ready to eat, spread the chicken salad onto tortillas or lettuce leaves, roll them up, and enjoy flavorful chicken salad wraps.
Using cold leftover chicken allows you to transform it into mouthwatering camping dishes with minimal effort. Enjoy the convenience and deliciousness of repurposing your leftover meat while enjoying the great outdoors!
Quick & Easy Vegan Pasta Salad: Pre-cook your pasta before heading out and pack it chilled. Once you're ready to enjoy, combine with vegan mayo, a mix of garden herbs (we like dill, garlic chives, parsley & lemon balm), a splash of plant-based milk, apple cider vinegar, black olives, broccoli & carrots. Yum!
Farmers: the OG Farm to Table Chefs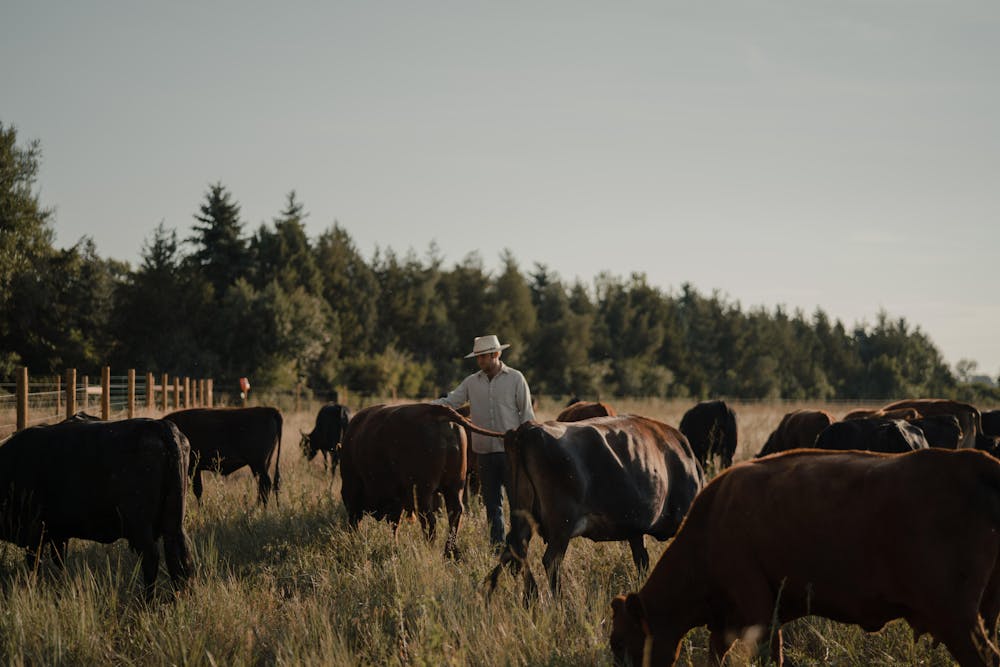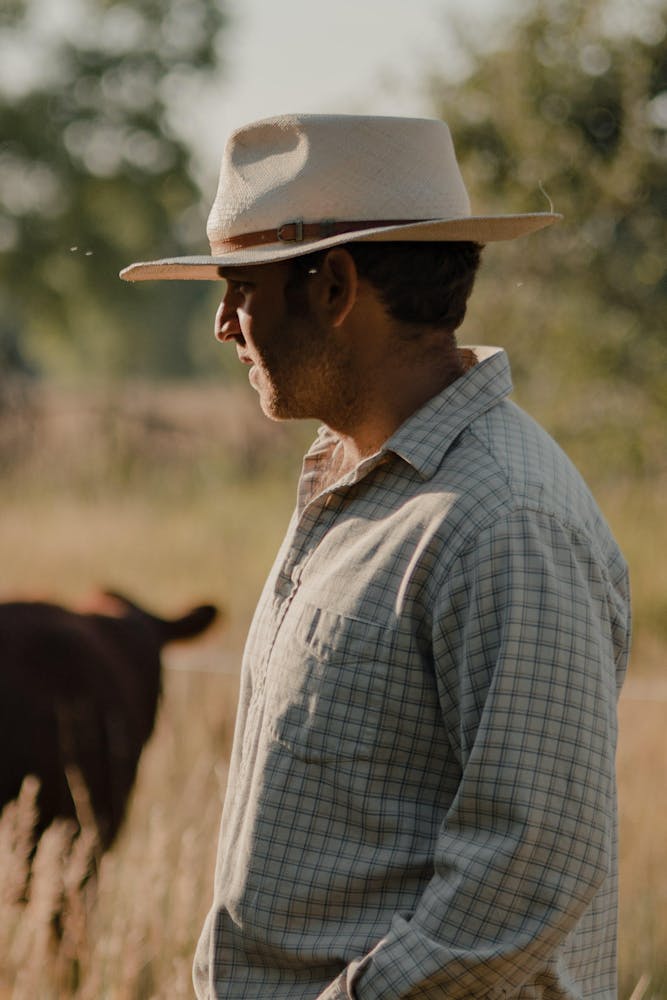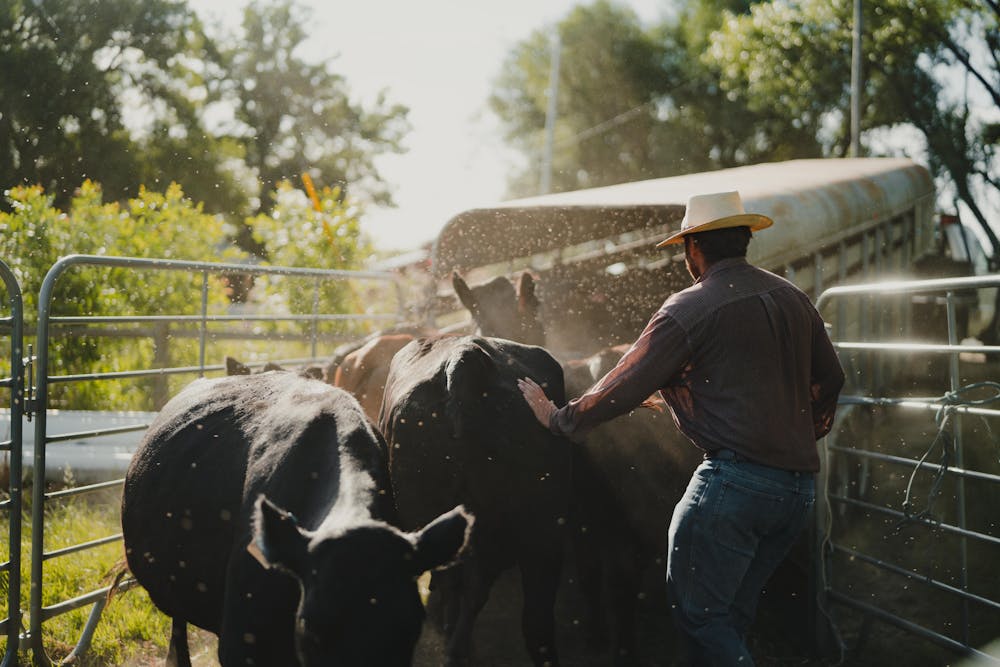 Andy Breiter
Grama Grass and Livestock
I'm Andy Breiter, a first generation rancher, born in the suburbs of Chicago. I got into farming from a love of food. I loved cooking it, I loved trying new restaurants, and overtime I grew to love farming it. As my love for food developed, I became curious about where our food comes from. To learn more, I traveled all the way to Spain to work on farms and get my hands dirty. As I learned more about food, I realized that food is a part of an ecosystem. It needs to be raised while regenerating the land not while abusing the land's resources. Having gone to school at the University of Denver, I was drawn back to the West, where native grasslands and ruminant animals like buffalo belong. My business aims to replicate the historic relationship between the bison and the prairie by working with our cattle to heal land.
Operating as a first generation rancher in Boulder County, I am extremely fortunate to build relationships with a variety of landowners. My business doesn't own a single acre of land and yet we steward close to 500 acres. This is from partnerships with public entities and private individuals. These partnerships are what allows a young'n like myself get started farming.
We primarily raise grass fed beef. We do harvest our animals year round. Personally, I try to enjoy the whole animal. Coming out of winter, I've gotten to cook several croc pots full of arm roast, which I love. I especially like to keep it simple. Before I head off to tend the animals, I throw my roast into the croc pot (this recipe can be used with chuck roast or beef shank as well). I add 1/2 cup of water, 1/4 cup of Worcestershire sauce, 1/4 cup of red wine vinegar, 2 Tablespoons of salt, and turn the croc pot on low. By the time I come back from work it's already to be served alongside a nice spring salad.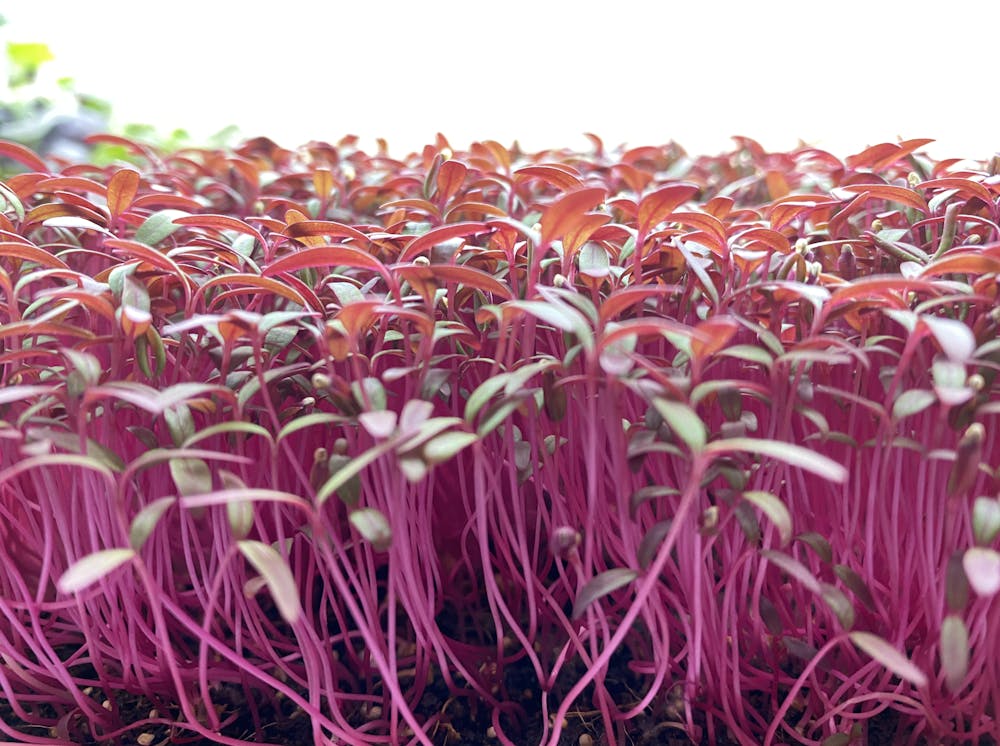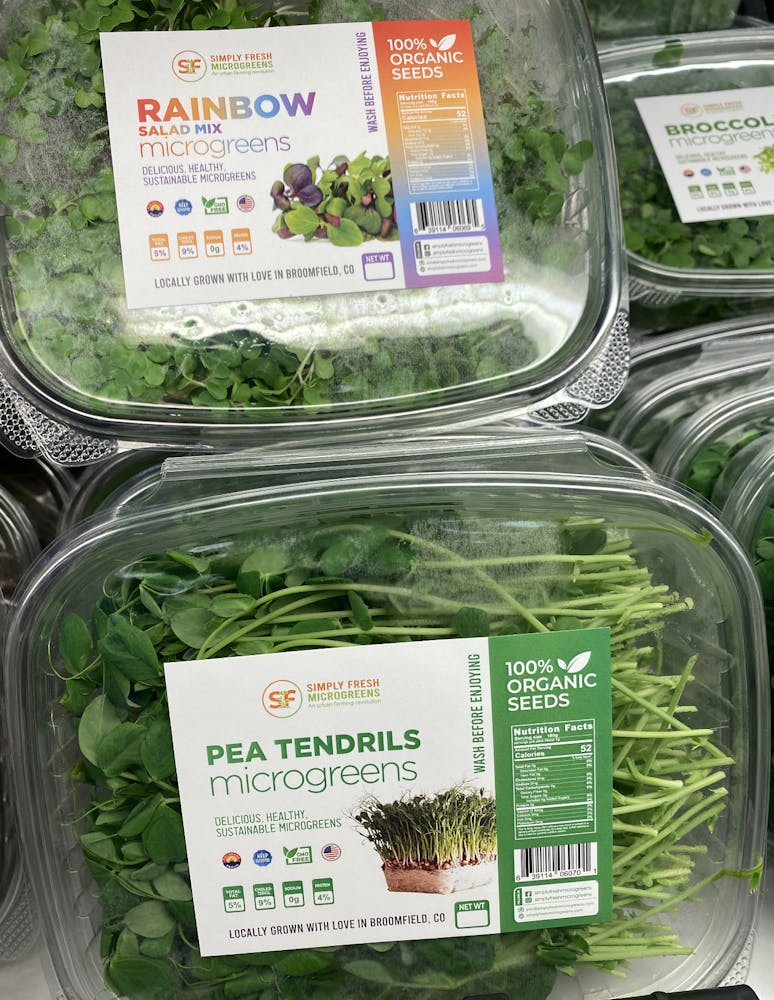 Ibrahim Ayad
Simply Fresh Microgreens
Growing up in a family with a century-long farming history, makes me a farmer by default. Even though farming became part of my DNA!
Through the years I acquired new skills to develop much-needed technologies and working as a technologist for the last 23 years.
Currently working on marrying technology and farming to further enable sustainability.
I received my Ph.D. in "Demystifying the Rate Adaptation Algorithms in Internet Video Applications" College of Engineering and Applied Science, University of Colorado at Boulder. My research interests encompass Networking architecture, Internet protocol stack, in particular Multipath-TCP reliable transport, Video coding, and Neural adaptive streaming algorithms using machine learning and artificial intelligence (ai/ml).
Simply Fresh Microgreens is a 'direct to community' MICROGREENS urban farm that offers free home delivery anywhere in Broomfield, Boulder, and Denver counties. Microgreens are a new healthy and sustainable food packed with nutrients and historically associated with well-off consumers.
Our mission:
We at Simply Fresh Microgreens are changing the cherry-picking market's way of doing business by providing the utmost fresh, nutritious, unprepared, locally grown microgreens vegetables, direct to the less fortunate community members who otherwise won't have access to a healthy same-day harvest.
The new normal of urban farming:
We are committed to reducing the current farming practices which have adverse environmental impacts, such as wasteful use of freshwater, high use of fossil fuels, and contamination of the soil. One of the greatest movements in smart agriculture has been the growing popularity of locally sourced and sustainable food. In particular, indoor environmentally controlled urban farming can fill current and future food needs while reducing adverse environmental impacts and other challenges associated with traditional farming methods. With our PURE growing method, we don't need to add any harmful chemicals, fertilizers, or pesticides. Pure pH-balanced water along with natural Coco Coir and special LED grow lights are all we need in order to produce our outstanding microgreens!
Microgreens Benefits
We grow several varieties of nutrient-dense microgreens that have been proven by research to have countless potential health benefits:
Boosts your immune system, Reduces chronic disease risk, Helps with weight loss, Lowers inflammation & Improves gut health
Easy to use!
In fact, if you want to taste real food and feel really healthy, I recommend you add them to virtually every single meal (You and your taste buds can thank me later!)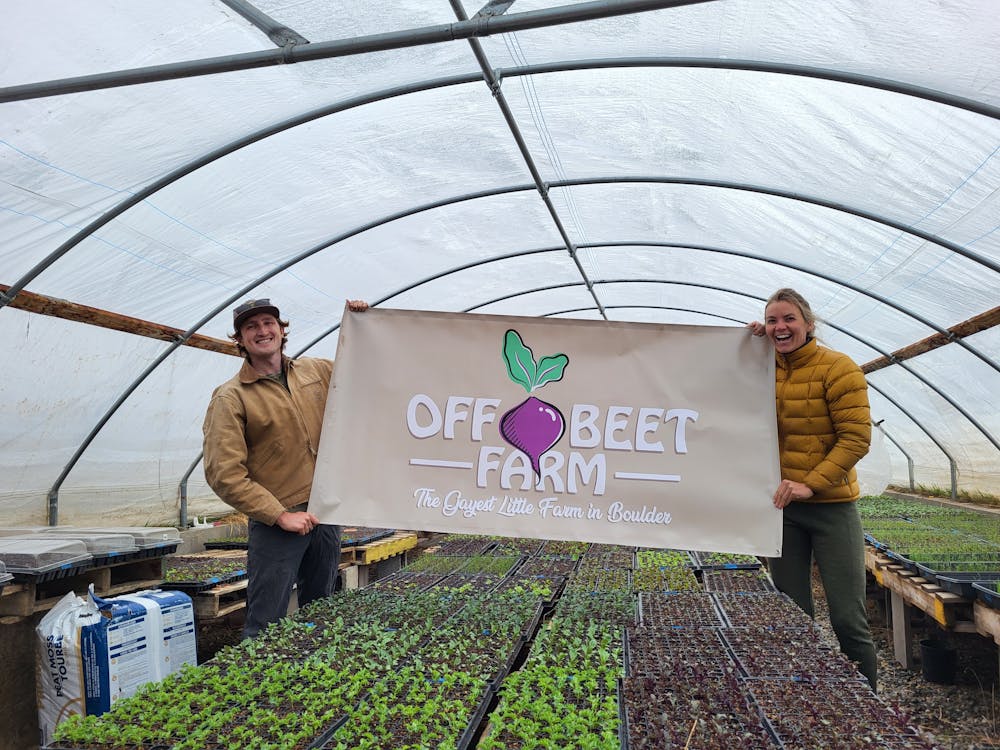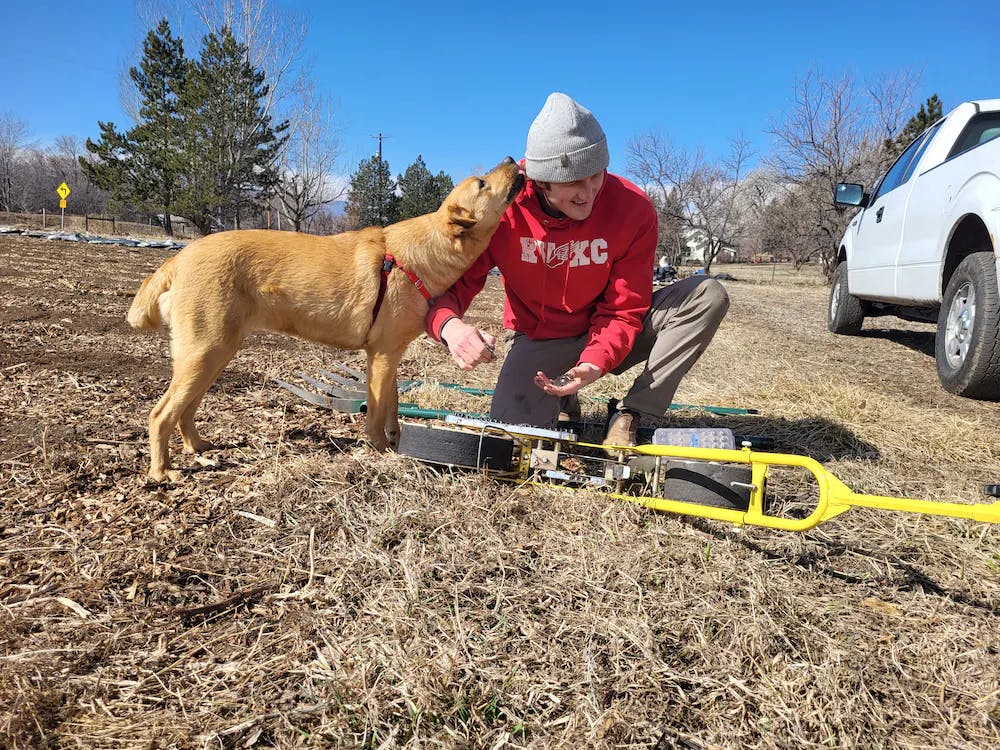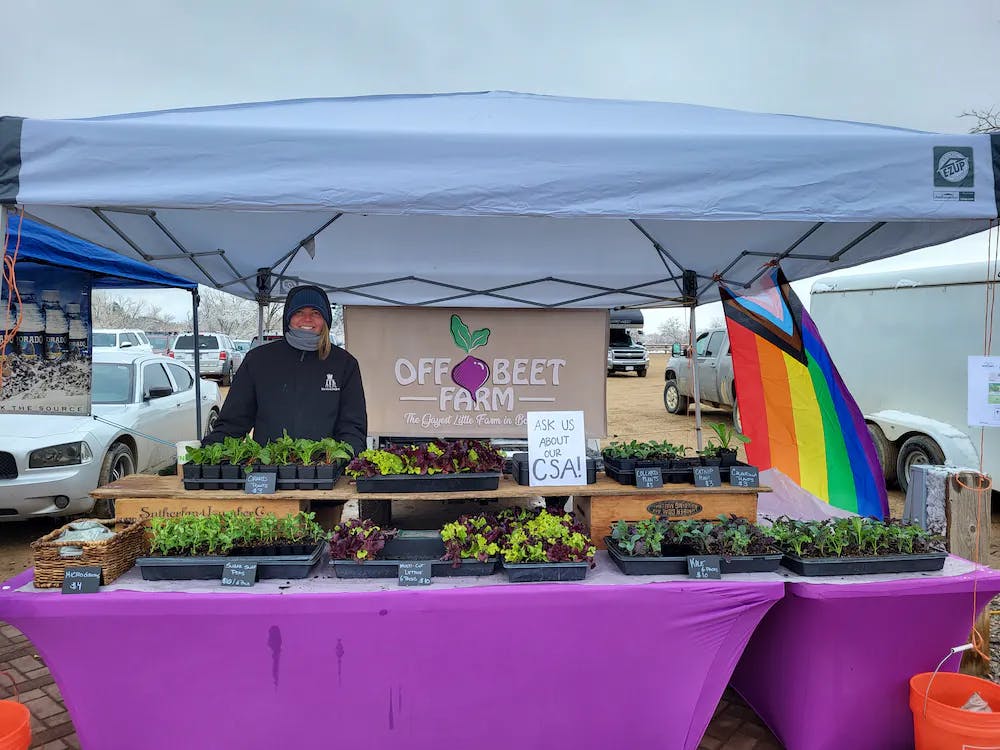 Emmy and Kyle
Off Beet Farm
Off Beet Farm is run in collaboration by two friends, Emmy and Kyle. We grow diversified veggies and flowers without using harmful chemicals on our land. As queer farmers, we have chosen to embrace that facet of our identities as central to the farm itself. It feels important to have representation and pride in agriculture as much as any other field, especially as we are watching lgbtq+ folks being targeted throughout the country. Everybody eats, and food is a great way to build community and bring folks together, regardless of how we identify! One of my favorite things that is coming up in the field right now is something that often gets composted - beet greens! They are so incredibly rich in flavor that they don't need much to make them shine. I like to sauté them with olive oil and garlic, only a few minutes until they become tender. Then squeeze a little lemon on top, sprinkle some salt, and enjoy! Put them on pasta, or eat them on their own.
Farmers: the OG Farm to Table Chefs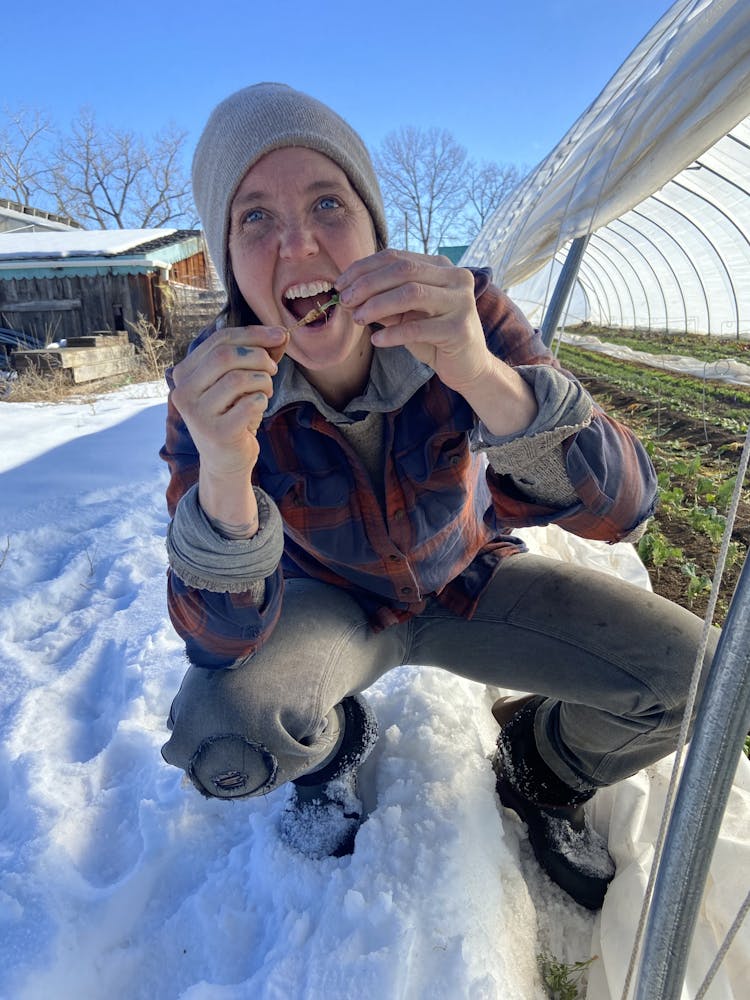 Photo credit: Mackenzie Selkhe
Krisan Christensen
Wild Wellspring Farm
I just love eating all the lingering bits left in the field after a winter of harvests, and especially look forward to supporting the beginning of the season with all the farmers at Boulder County Farmers Market, grateful to enjoy the fresh harvests grown by fellow farmers.
- Krisan
As a winter grower, with the winter CSA having reached it's end at the end of March, and the farmer's market beginning April 1, I love the transition of using up the last of the storage vegetables from the winter with the fresh spring goodies at the market.

One dish I love is to take that last remaining winter squash and roast it, and make a spread to put on a good piece of toast and top with a fresh pea shoot salad. The colors are always so beautiful and I just love the winter into spring transition.

Spinach is also just so good right now, having sweetened up all winter, it's my go to for any sauteed greens recipe and is in my morning smoothie, along with the remains of last years peach sauce, or frozen colorado peaches.

I also love all of the flowering raabs that the field turns into after a winter of brassicas (kale, collards, turnips, etc), the remains that go to flower are perfect for sauteeing and putting on a pizza, or adding to the above squash toast and pea shoot salad.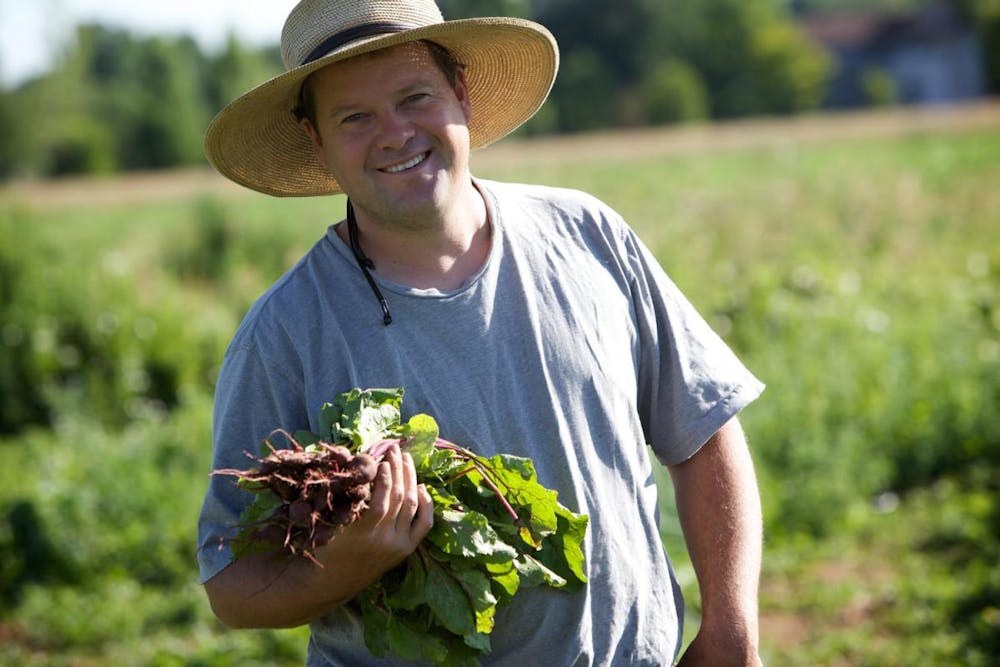 Eric Skokan
Black Cat Boulder
Spring:
Like the name of the season, the temperature bounces up and down. That is a challenge for the farmer. But also the plants. Not many of the plants thrive on the constant fluctuations. The dishes we create and plants we grow are geared towards our trampoline like season.
- Eric
Beef Pot Au Feu: Poached Beef, Cauliflower & watercress in a Ginger-Shrimp Broth
Talking cues from Chinese cuisine. I've combined meet & seafood to create a bite that resonates with deep flavor. The cauliflower adds a tender crunch and the watercress adds a spice note similar to wasabi. I look for richly marbled cut of beef such a short ribs, shake, chuck and neck for this dish, as they yield a velvety smooth texture after cooking.
Serve 5
Ingredients:
2 cups cauliflower florets
2 pounds beef chuck or 3 pounds bone-in neck
1 tablespoon sunflower oil
1 medium onion diced
2 tablespoon sliced ginger
1/4 cup minced garlic
2 quarts beef stock
one 5-inch piece dried comb seaweed
1 stalk lemongrass, chopped
2 tablespoon dried shrimp
seasalt
12 baby onion, trimmed
12 baby carrots, trimmed
4 spring onions, cut into 2-inch lengths
tablespoon rice vinegar
cup Watercress leaves
tablespoon sesame oil
Instructions:
In a medium pot over high heat, blanch the cauliflower in boiling salted water until tender. refresh under running water or ice. Set aside.
In a heavy-bottomed brasing pan over high heat, cook beef in the oil until browned, about 10 minutes. Toss in the onion, ginger and garlic and cook for 4 minutes more. Add the stock, seaweed, lemongrass and dried shrimp.
Season the broth with salt. Reduce the heat to low and cover the pot. Simmer until the beef is very tender, about 6 hours. After browning, a slow cooker may also be used to cook the beef.
Transfer the beef to a platter and using a fine sieve, strain the brith into a clean, large pot, Return the pot to low heat and add the baby onions, carrots and beef. Poach until vegetable are just tender. Add cauliflower and the spring onions. Season the broth with salt and add the rice vinegar.
In a small bowl, dress the watercress with the sesame oil. Season with salt and toss.
Divide the beef and vegetable among four large bowls. Top each with the. hot broth and watercress and serve immediately.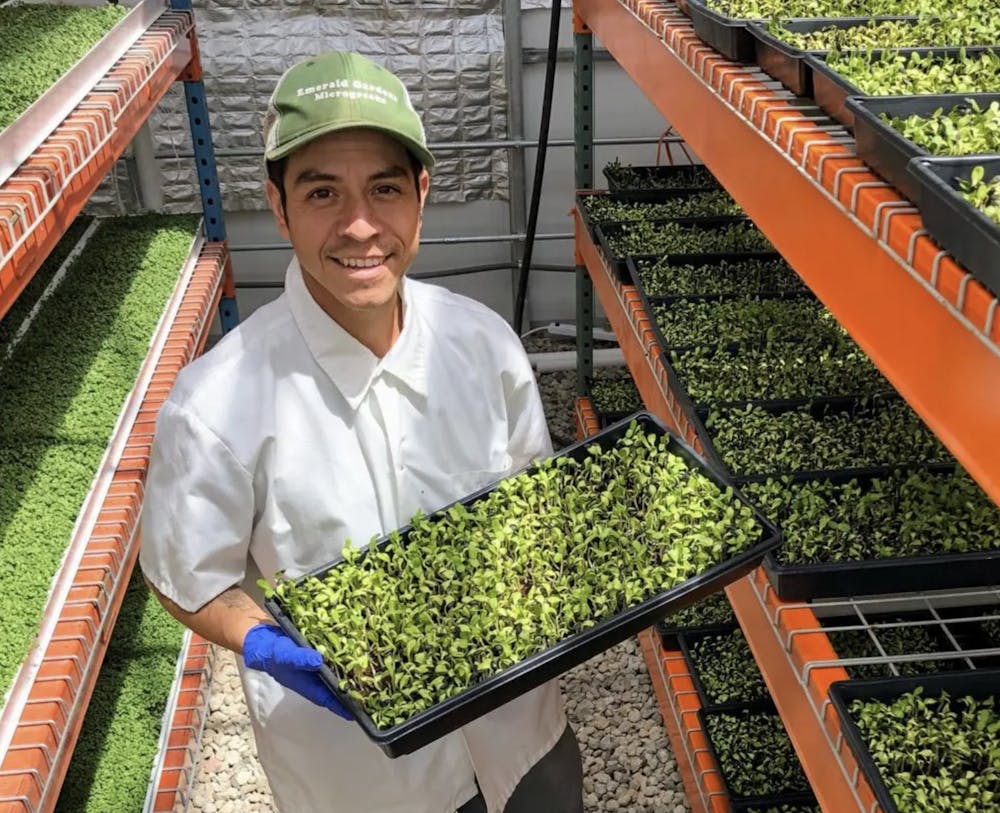 Roberto Mezza
Emerald Gardens and East Denver Food Hub
A note on Spring in Colorado:
Springtime in Colorado brings a renewed sense of excitement to our farming community. As the snow melts and the days grow longer, we eagerly anticipate the arrival of fresh, vibrant produce. Our partnership with East Denver Food Hub allows us to showcase some of the best local vegetables and microgreens in season, making for simple yet flavorful dishes that celebrate healthy soils and our beautiful stat
- Roberto
Spring Quinoa Salad with Emerald Gardens Microgreens
Ingredients:
1 cup uncooked quinoa
2 cups water
1 cup chopped asparagus (locally sourced from East Denver Food Hub)
1 cup halved cherry tomatoes (also from East Denver Food Hub)
1/4 cup diced red onion
1/2 cup chopped cucumber
2 cups mixed microgreens (from our farm, Emerald Gardens)
1/4 cup olive oil
3 tbsp lemon juice
Salt and pepper to taste
Instructions:
Cook the quinoa according to package instructions and let it cool.
In a large bowl, combine the cooked quinoa, asparagus, cherry tomatoes, red onion, cucumber, and microgreens.
In a small bowl, whisk together the olive oil, lemon juice, salt, and pepper. Pour the dressing over the salad and toss well to combine.
Serve immediately or refrigerate for a couple of hours to allow the flavors to meld.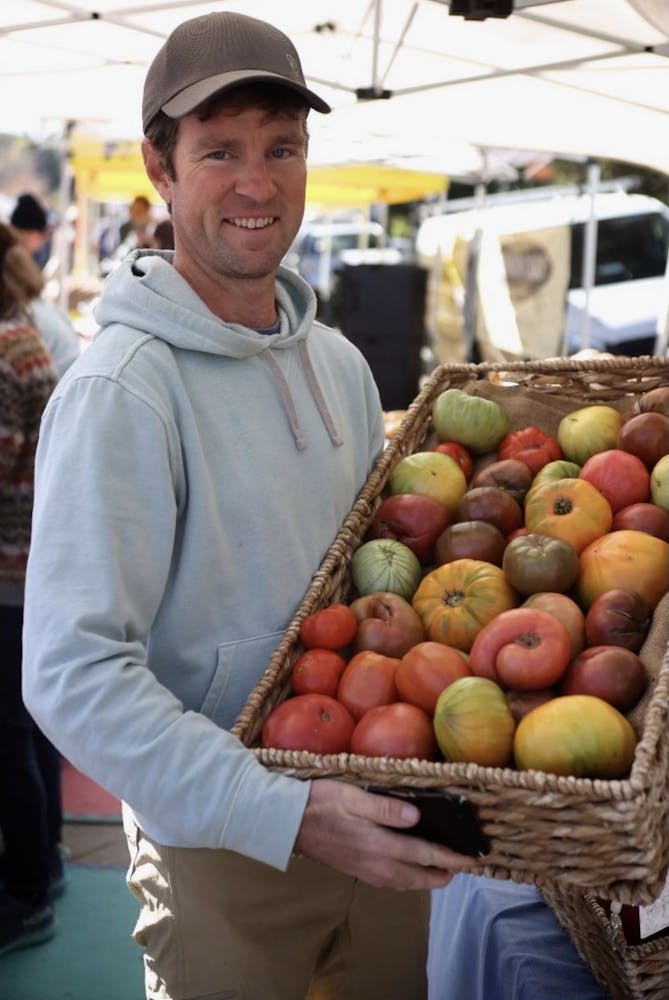 Christian Toohey
Toohey & Sons Organic
This is my favorite approach to quick, delicious pasta dishes that epitomize Spring.
- Christian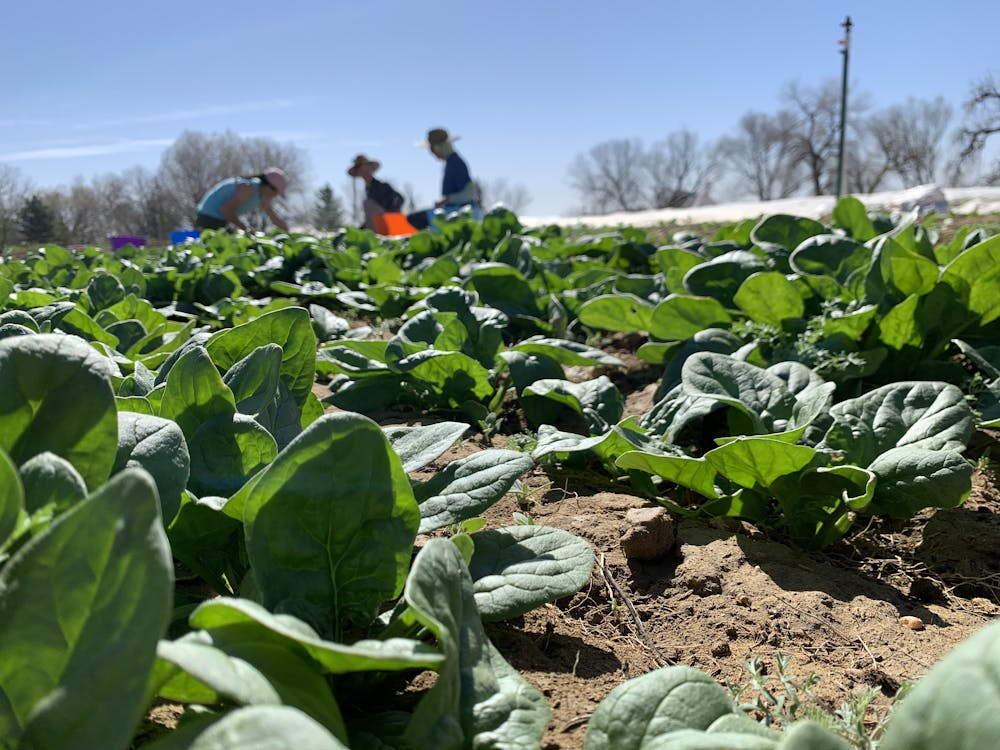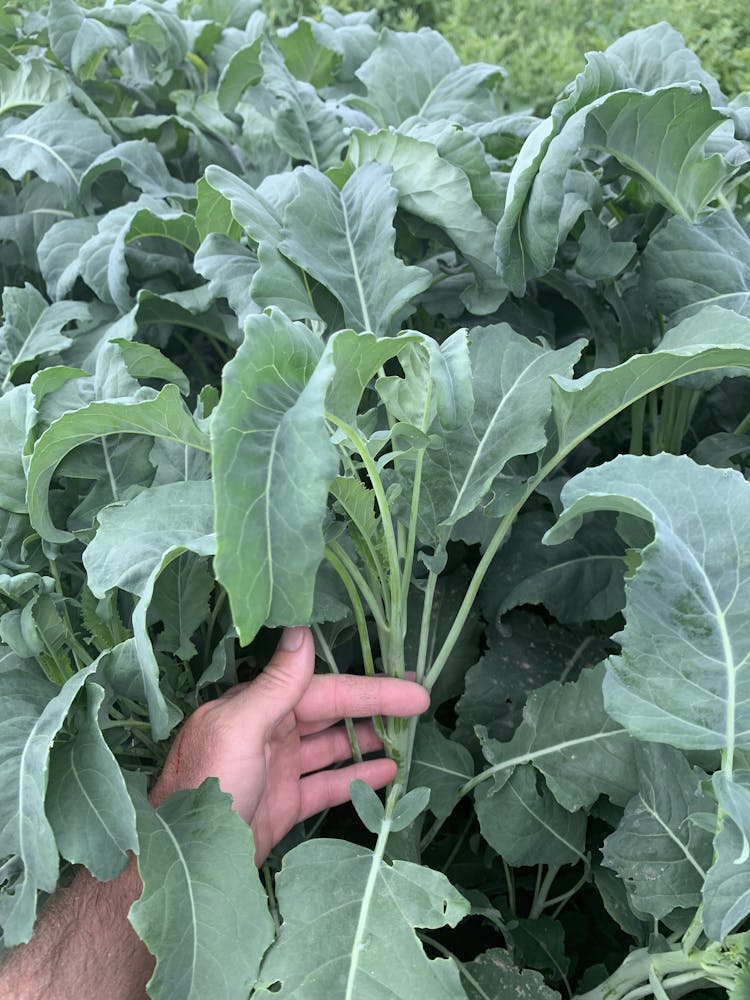 Use your favorite springtime greens:
Spinach comes in first, then radish greens, rapini (broccoli raab), turnip greens, or even green garlic! Later on in the season you can use heartier greens like Tuscan kale or spigariello.
Heat olive oil in a pan, rough chop the greens, add to hot oil for about a minute and then add a few chopped cloves of garlic and a tiny pinch of chili flakes (being careful not to burn the garlic). Next add a pinch of salt and a splash of something tangy or acidic, like balsamic vinegar, champagne vinegar, a little white wine or even some capers to make the flavors "pop," then sauté briefly until greens are wilted but not fully cooked-down. Serve immediately over pasta. The idea is to use enough olive oil that it lightly coats the noodles when tossed. A traditional variation is to sauté some crumbled Italian sausage first and add it to the greens at the end, but the dish is delicious either way.
*** My very favorite version replaces the greens and chopped garlic with green garlic (immature garlic stalks in the early spring, which look like green onions). This rich, warm, mild garlic flavor is the best, and I can't wait until the green garlic is ready in May!
Big Red F: Food & Drink Travel Guide | Ireland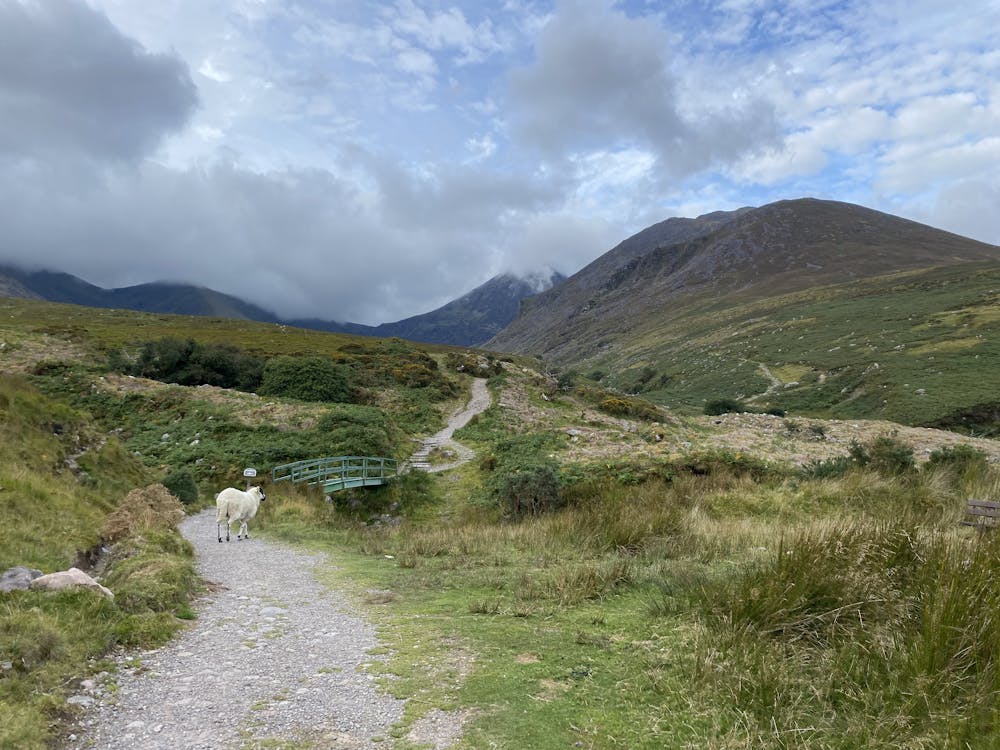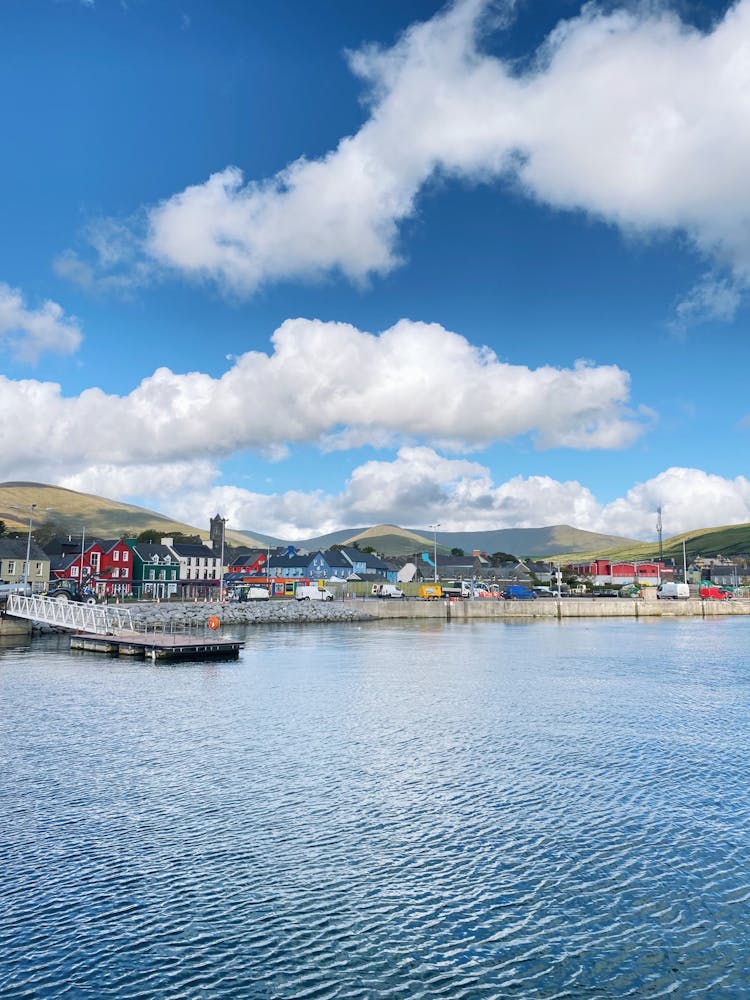 Our longtime friends-who-are-family, the Tierney's, took an epic pilgrimage to Ireland last fall to celebrate papa-bear Terry's big birthday in the land of his ancestors. A little travel advice inspired by their trip follows…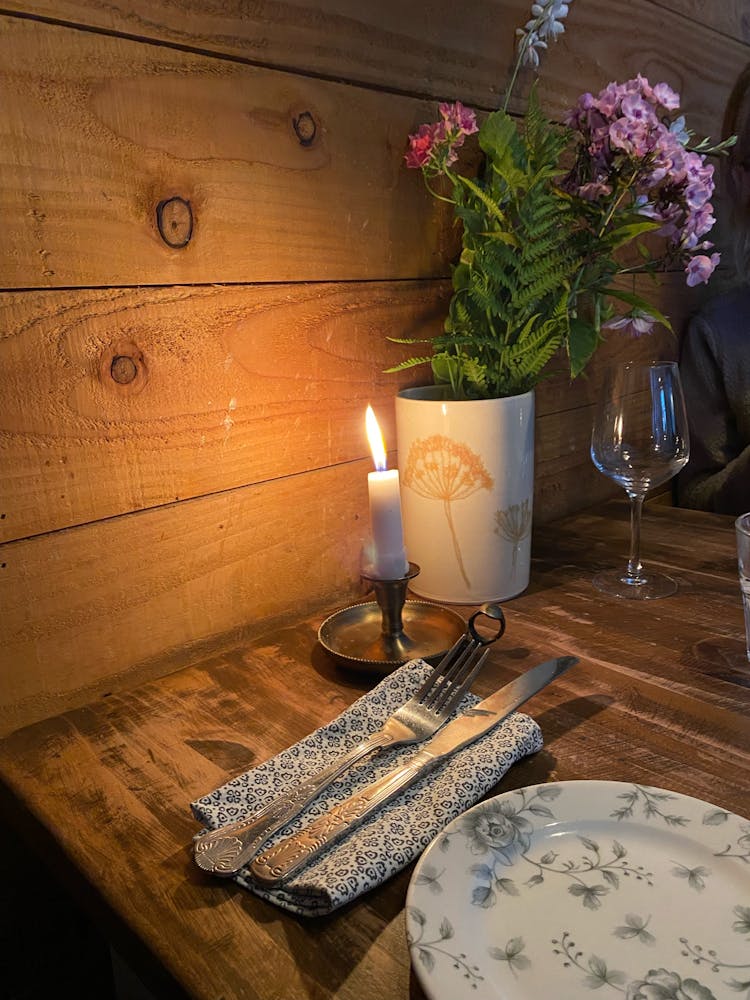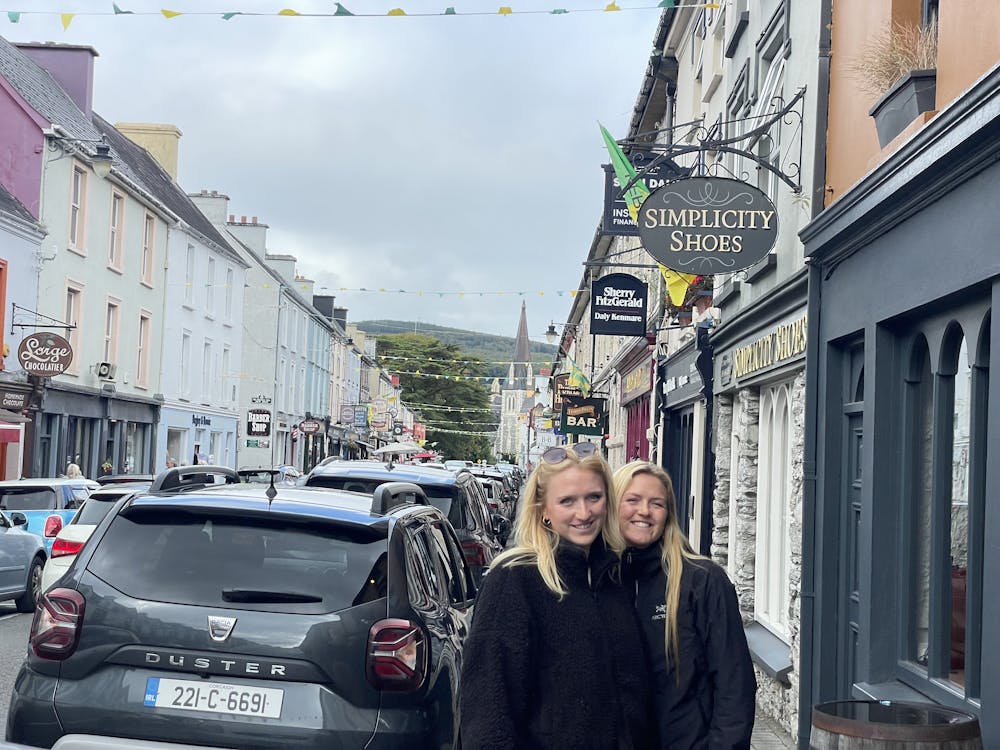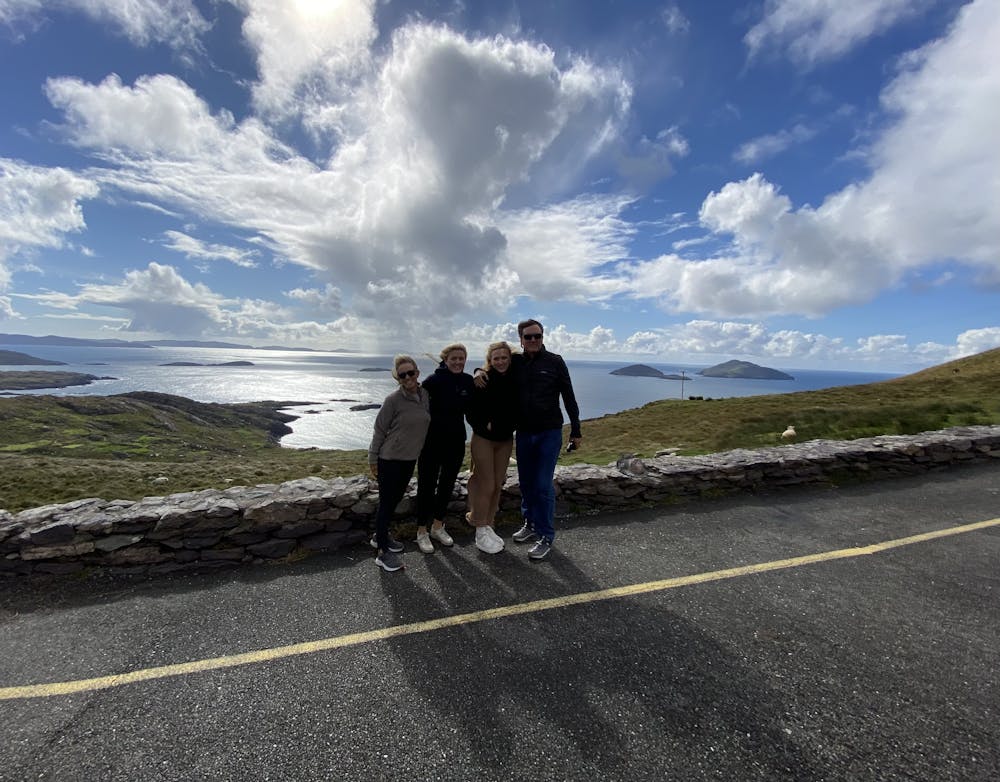 Brazen Head
If you're a die-hard fan of that authentic hardy Irish meal -and I mean the real stick-to-your-ribs type of stuff- saunter on over to the oldest pub in Ireland; The Brazen Head. Established in 1198 and in the heart of Dublin, this pub has been serving alcohol before official licensing laws were even introduced and offers traditional Irish music to boot!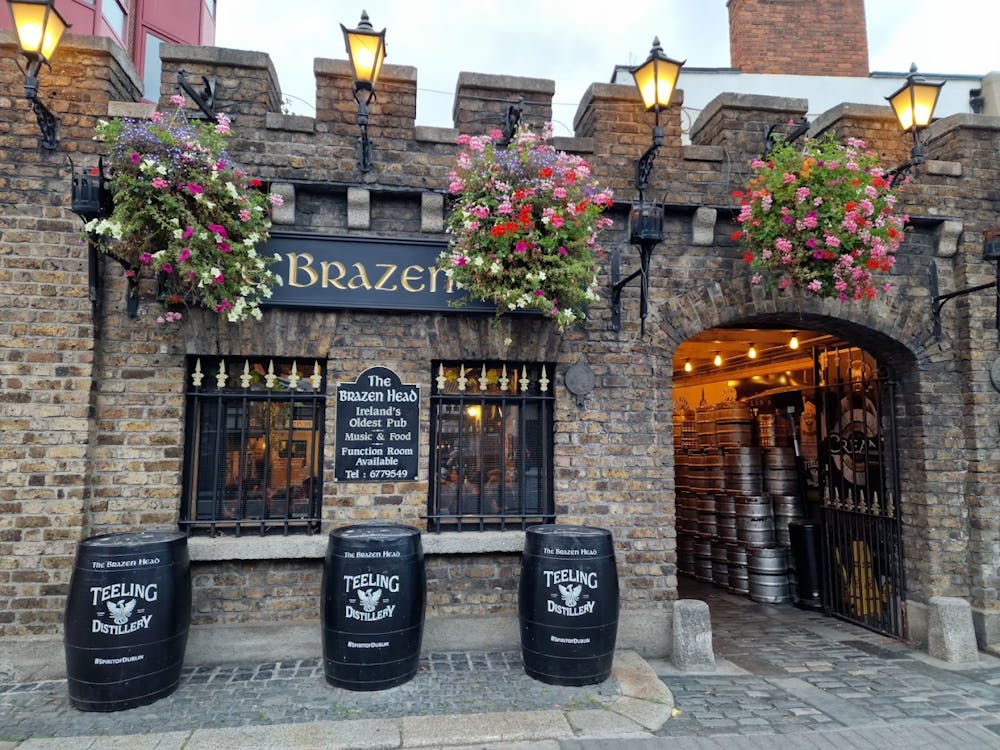 Pearse Lyons Whiskey Distillery
If you are lookin' to be toured but aren't down to clown with the long Guinness Storehouse lines, then a whiskey tour and tasting at Pearse Lyons Whiskey Distillery just might be the ticket. This distillery historically stands apart from the rest as it resides on the grounds of an 800-year-old church and cemetery, making for a history-rich tasting indeed.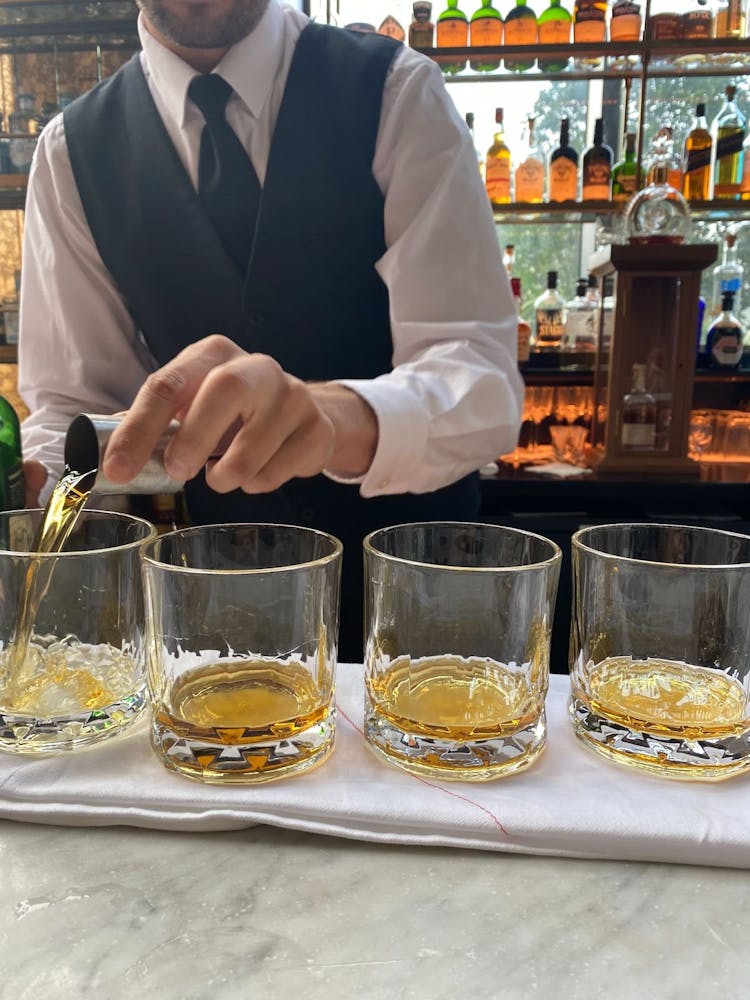 Galway Food Tours:
Have you heard? Galway is the up-and-coming food-loving melting pot of the culinary world. I was shocked too. Go no further than the Galway Food Tours website for an authentic taste of this city's delicious offerings. A personal tour guide will walk you down the hidden cobbled streets of Galway's budding Westend to what might appear to be a hole-in-the-wall house. Step inside and discover a night that takes you from one gourmet experience to the next. Top the night off with a chance to taste one of the rarest pot-stilled Irish whiskeys, Glendalough's Grand Cru Burgandy Cask Finish, at a pub only the locals know about, Mr. Walsh.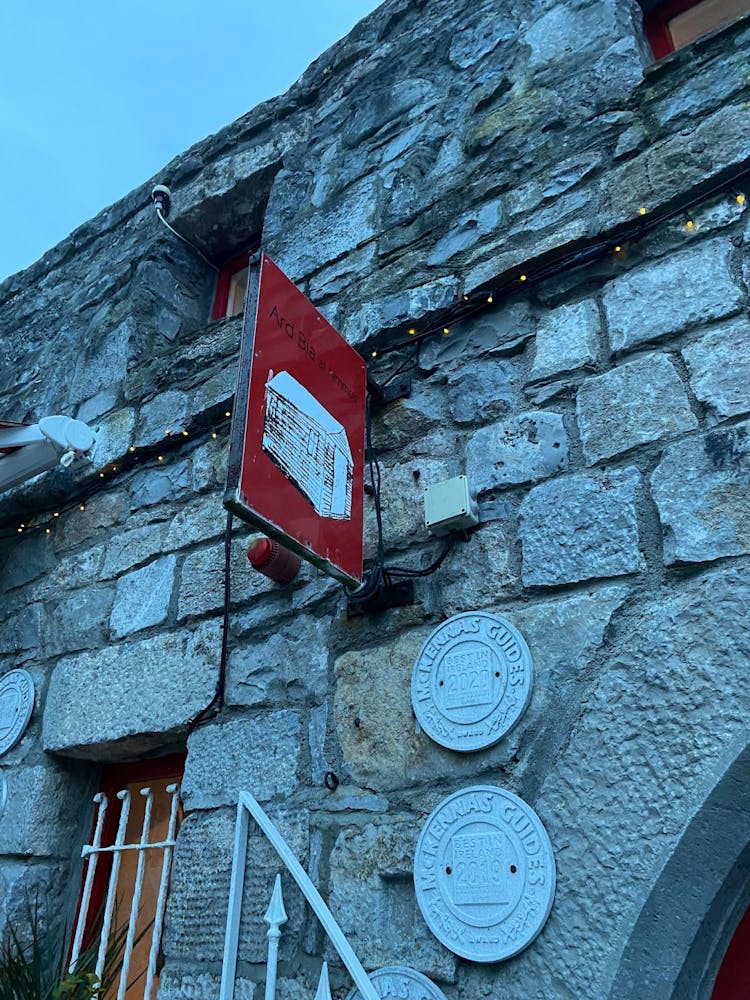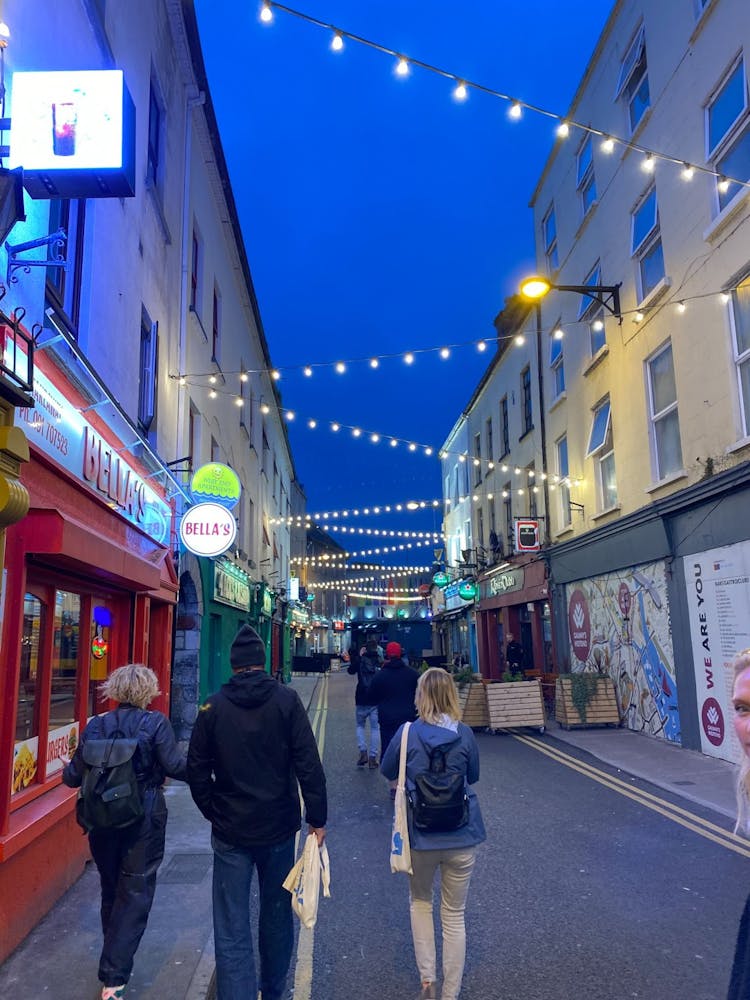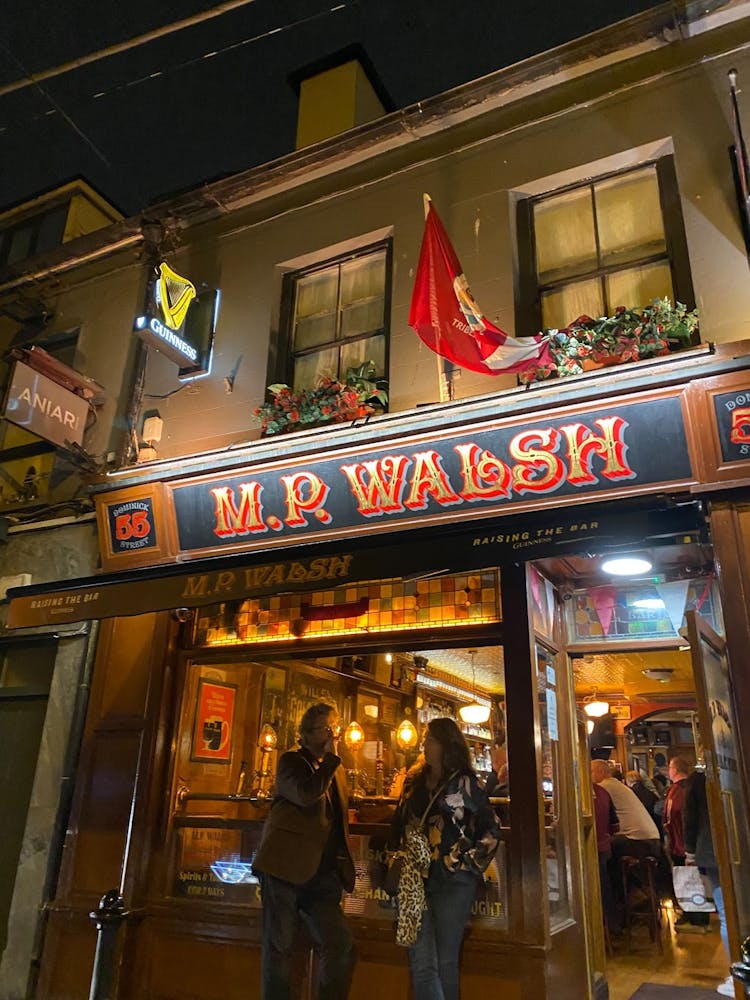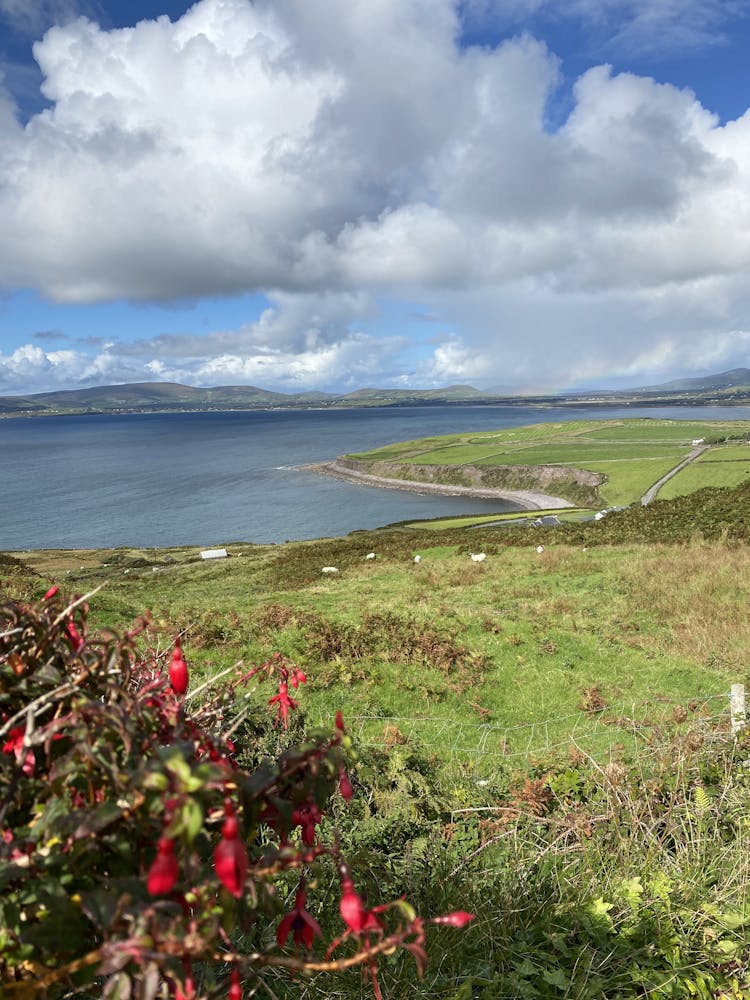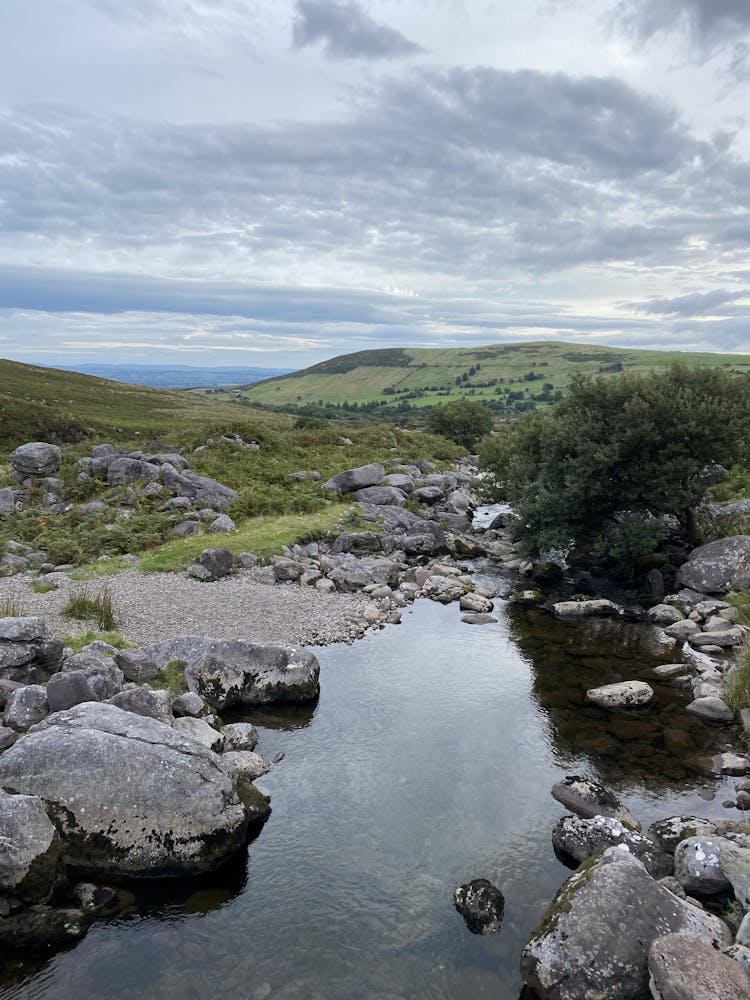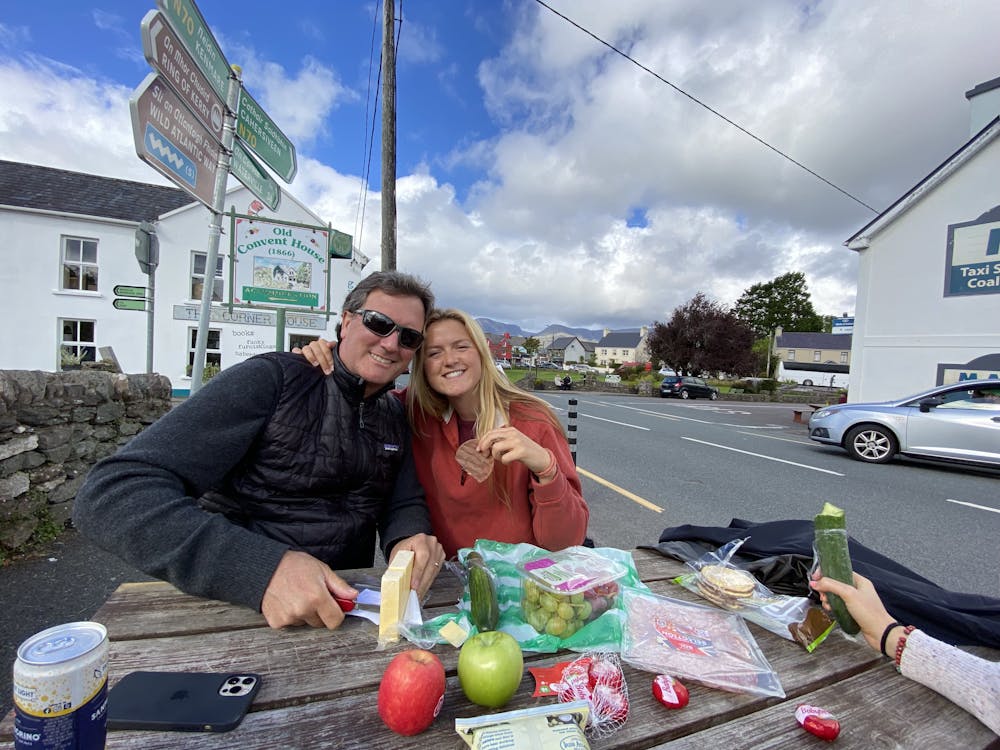 F CLUB PODCAST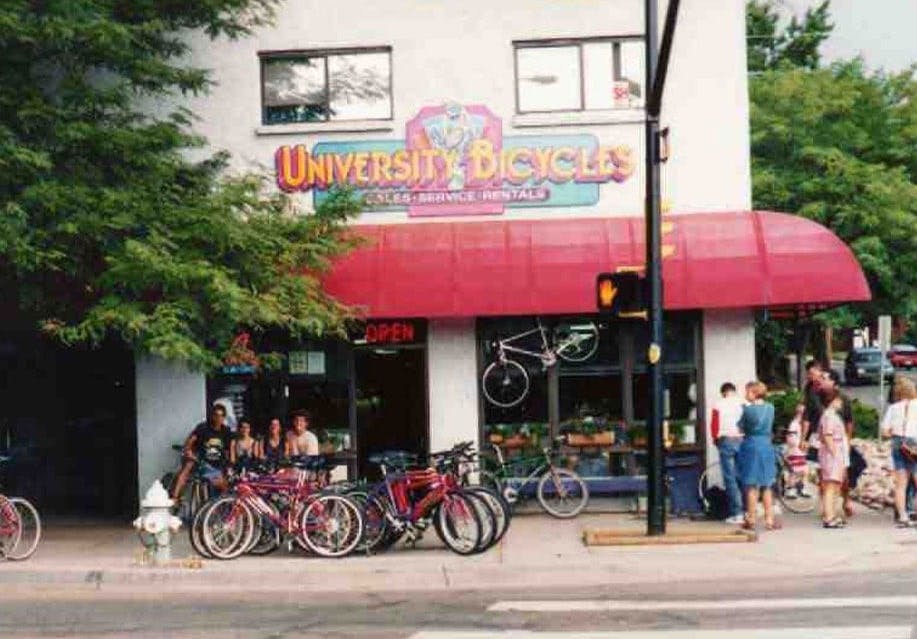 F CLUB EPISODE 10: DQ CHATS WITH DOUG EMERSON OF UNIVERSITY BICYCLES
In this episode of the F Club Podcast, Dave Query (DQ) chats with Doug Emerson, founder of University Bicycles.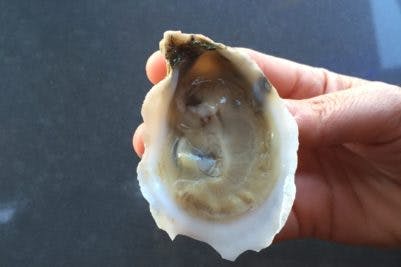 F CLUB EPISODE 9: OYSTER MONTH ROUND TABLE

In celebration of Oyster Month at Jax Fish House & Oyster Bar, Dave and Jax Executive Chef Sheila Lucero talk with oyster growers and experts.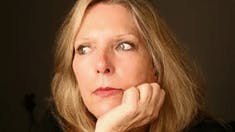 F CLUB EPISODE 8: DQ CHATS WITH PATTY CALHOUN

Dave sits down with Patty Calhoun, co-founder and editor of Westword.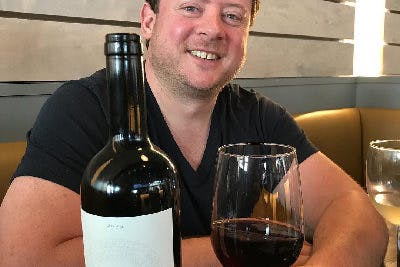 F CLUB EPISODE 7: DQ CHATS WITH JUAN PADRÓ

Dave Query sits down with restaurateur Juan Padró of the Culinary Creative group.
BLOG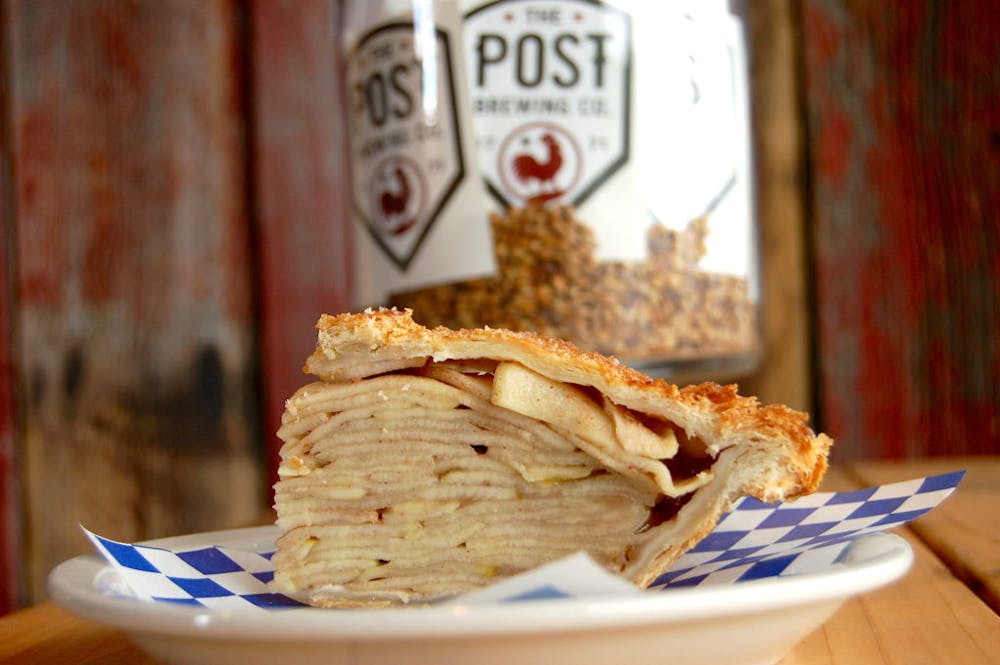 PERSONAL PEACE
This time of Covid has been remarkably incredible on a grip of levels. 21 months of the word Corona meaning something other than Mexican beer. All the challenges and trials […]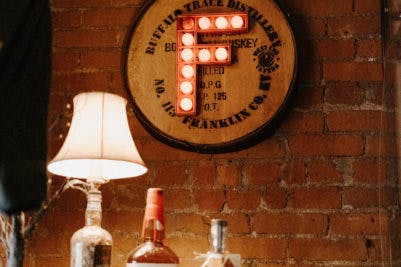 THANK YOU

Thank You. Thank you all you BRF loving lovers of love – for all of your balance and sturdiness during what can only be called – a long strange trip. […]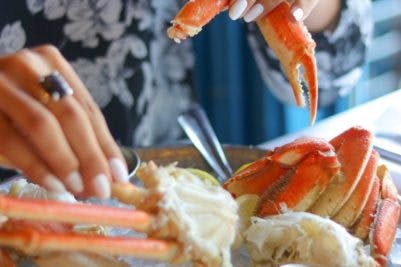 WHAT COVID DID TO FOOD AND FOODIES
Dave Query discusses how the Covid-19 pandemic changed the game for food, foodies, and restaurants.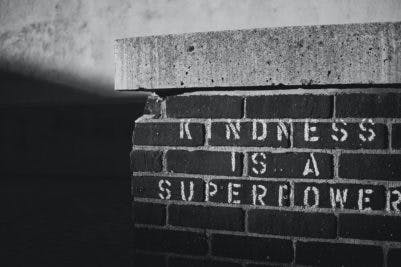 KINDNESS. IT'S A LIFESTYLE.
Kindness. Kindless. Kind. Ness. Less. There are so many words to describe the mental state of our beings right now — they flow like cold beer from a freshly pumped […]